Simliar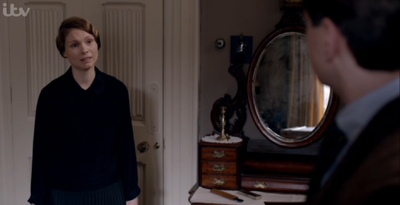 to that of Lord Grantham's dressing room in it's shape and size, Tom Branson's Bedroom was the scene in the early 1920's of Edna Braithwaite scheme to win Tom Branson's heart and secure her future as a member of the Crawley Family. The room features a bed with two bedside tables, upon one of the tables sits a picture frame with a photograph of the late Lady Sybil. 
Ad blocker interference detected!
Wikia is a free-to-use site that makes money from advertising. We have a modified experience for viewers using ad blockers

Wikia is not accessible if you've made further modifications. Remove the custom ad blocker rule(s) and the page will load as expected.