One of many guest bedrooms at Downton Abbey; the room has been witness to many dramas. In 1913 the room was occupied by the Turkish diplomat Kamal Pamuk. Upon his death that took place in the Qeen Caroline Bedroom, his body was brought back to his bed in the early hours of the morning. The bedroom was later occupied by Lady Anstruther who on her first night in the house brought back to her room footman Jimmy Kent to her bed.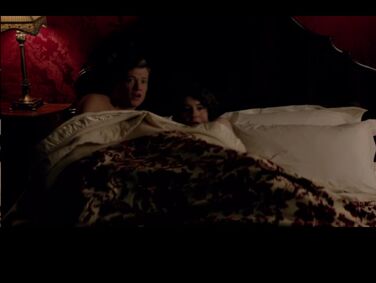 Ad blocker interference detected!
Wikia is a free-to-use site that makes money from advertising. We have a modified experience for viewers using ad blockers

Wikia is not accessible if you've made further modifications. Remove the custom ad blocker rule(s) and the page will load as expected.