(

!

)
This article or section needs to be cleaned up to a higher standard of quality.

This may include editing to correct spelling and grammar, rewriting sections to ensure they are clear and concise, and wikifying.

Reason:

Need a better image.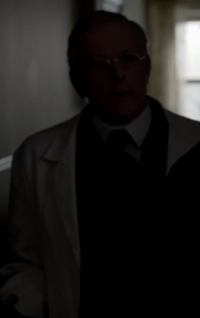 Nurse: "If you'll wait, the doctor will be with you very soon."
Rosamund: "As long as he is a doctor."
The doctor is the doctor at Dr. Thompson's clinic, presumably Dr. Thompson himself, which Edith visits with aunt Rosamund after deciding to have an abortion. She reconsiders and tells the nurse that it was a mistake.
The doctor was portrayed by David Acton.
Appearances
Edit
Ad blocker interference detected!
Wikia is a free-to-use site that makes money from advertising. We have a modified experience for viewers using ad blockers

Wikia is not accessible if you've made further modifications. Remove the custom ad blocker rule(s) and the page will load as expected.