The Bates' Cottage is a cottage in or near Downton, Yorkshire. John Bates and Anna Bates have lived there since John Bates' release from prison in late 1920.
The cottage, along with the other neighboring cottages was renovated in 1912, soon after the arrival of Matthew Crawley.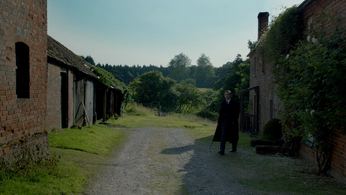 Appearances and Mentions
Edit
Ad blocker interference detected!
Wikia is a free-to-use site that makes money from advertising. We have a modified experience for viewers using ad blockers

Wikia is not accessible if you've made further modifications. Remove the custom ad blocker rule(s) and the page will load as expected.